OH WHO ARE WE KIDDING, THEY ARE ALL OUR FAVORITES!
Easiest to take a cooler: Maho
Place we've seen the coolest thing (octopus carrying a conch shell back to it's hideaway): snorkeling from Salomon to Honeymoon.
Combo hike/beach: Ram Head and Salt Pond
For dogs: Hansen (plus the new Lime Out is there!)
For a cookout: Hawksnest
For quiet relaxation: Francis
For admiring and making your own coral people: Drunk Bay
For using 4WD: Lameshur
For Snuba: Trunk Bay
For full service rentals: Honeymoon
For a Sunday volleyball game: Cinnamon Bay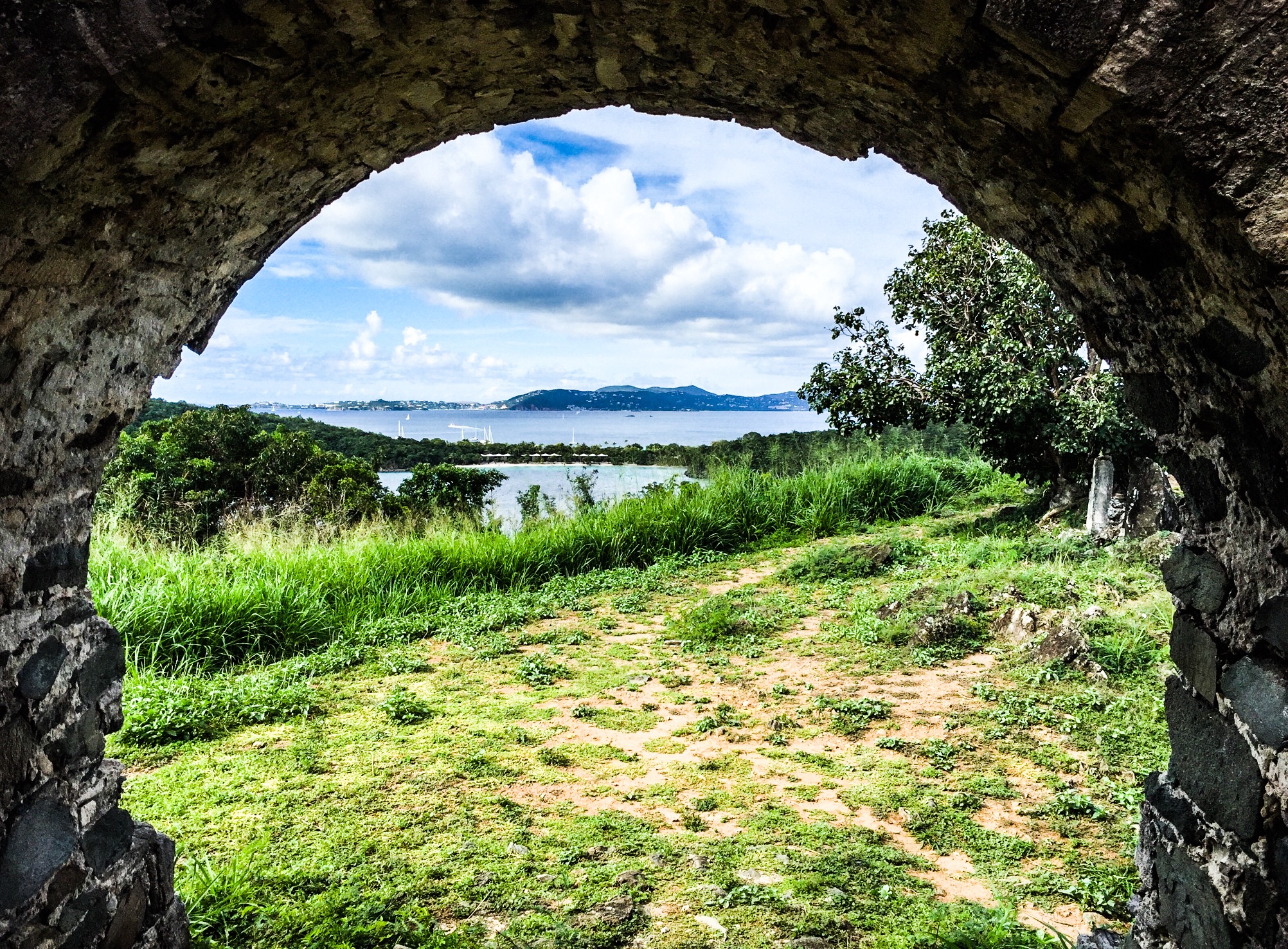 AGAIN ALL OUR FAVORITES, JUST DEPENDS ON THE DAY….
Margaret Hill/Caneel Hill: This one we can walk to from Bogie's, it's about 3/4 mile to the trail head on Centerline. From there you can hike all the way to town or Salomon or Honeymoon. Definitely easier to get to town/beach than back. If you prefer to start by going up pick the trail up either just past Mongoose Junction, or just past the Cruz Bay Lookout across from the National Park sign.
Reef Bay: Off Centerline, for when you really want a workout. Fun to go after a rain to see the waterfalls, but even without the petroglyphs are interesting. The sugar mill ruins at the bottom are very impressive as well. Start early, bring water, and save enough water for the trek back up.
Cinnamon: You can access this via Centerline road as well and make your way down hill to the beach. Again, getting there is easier than getting back, or just start at the beach. :) There is a short trail off the main trail to America Hill, with ruins and views of Maho.
Ram Head: Coral Bay, my absolute favorite. The view from the top of Ram Head is truly spectacular, and the way the wind picks up through the rocky cliffs is powerful. My preferred tactic is to carry beach gear down to Salt Pond, do the hike, soak in the views, and refresh with a snorkel and snacks on the beach before the walk back up.
Lindt Point: When you prefer to hike to Honeymoon. The lower Lindt Point is a really nice way to get to Honeymoon. You pick up the trail just behind the National Park Visitor Center.
Peace Hill: Pictured above, when you just want a quick hike with stunning views. The top of the hill has a nice flat area to relax, but not a lot of shade.
Leinster Bay Trail: A nice flat hike that ends with the option of continuing on the Johnny Horn Trail past different ruins to Brown Bay, or ending with a snorkel around Waterlemon. Or both!
This is only a sampling, but enough to get you started! **The National Park office has a great map of all the hiking trails for around $4, or start your planning early with their online option: https://www.nps.gov/viis/planyourvisit/maps.htm
We are happy to refer you to some of our favorites, or even contact them to schedule for you. Let us know what you are looking for, from a private day trip on a really fast boat to Anegada, to a group sunset sail in local waters, or even a fishing charter, and we'll pass on our recommendations.